Packwise provides radar-based solution for more sustainable use of IBC tanks
Intermediate Bulk Containers (IBC) are mainly used in the chemical, pharmaceutical and food industries. According to estimates there are 43 million plastic IBCs in circulation within the EU. With Packwise's solution, where Acconeer's A1 radar sensor plays a key role, the logistics of IBC can be optimized to enable more efficient and sustainable business, turning it into a truly circular economy.
Packwise Smart Cap is a plug & play device that creates a digital twin of industrial containers. Containers can be easily retrofitted with the Packwise Smart Cap without installation costs. Packwise Smart Cap collects high-precision sensor data on location, filling level, motion, tilt and temperature and sends these to the corresponding cloud platform Packwise Flow. Packwise Flow informs about deviations of parameters and provides call for action. It visualizes and automates processes for various applications in the supply chain.
With Packwise's system their customers can achieve optimal supply and logistics processes, with automatic production planning and re-ordering, better tracking of containers and routes, theft protection and traceability. The A1 radar sensor is used for detecting the filling level of containers, by measuring the distance between the top of the container and its liquid level. This information is used for calculating the filling level.
By tracking the filling level of their containers, companies will know how much of a product their customers still have in stock. This information allows them to anticipate demand and optimize their production planning. Packwise customers can automate repeat orders and to implement new business models such as pay per use or consignment stock. By knowing about the emptied status logistic processes around collections and refurbishments can be optimized and utilization be increased.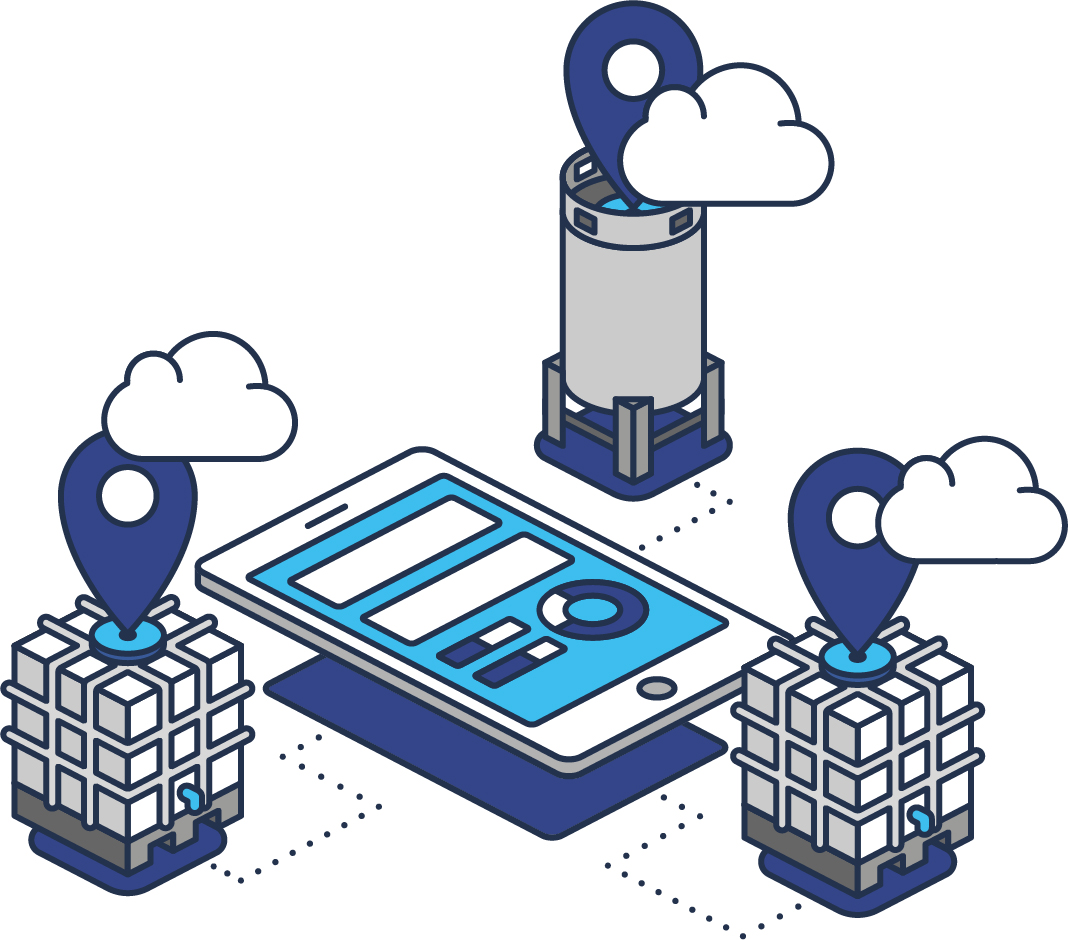 A1 radar sensor chosen over competing technologies
Before choosing Acconeer's A1 radar sensor for their Smart Cap, Packwise tried several different sensor technologies to measure filling level, such as optical, ultra sound, weighing, and so on. Packwise Smart Cap is a mobile device that is put to use under harsh conditions in the chemical and food industries, which comes with rigorous restrictions.
"The low energy consumption of the A1 sensor increases our battery life, its size allows us to maintain our case design. With radar we can measure through various materials without getting in contact with the aggressive chemicals or ultra sensitive content. The results stay highly accurate, despite high/ low temperature and humidity. This robustness is crucial for an industrial application. It outperformed or matched the other sensor technologies when it comes to our requirements", says René Bernhardt, CTO, at Packwise.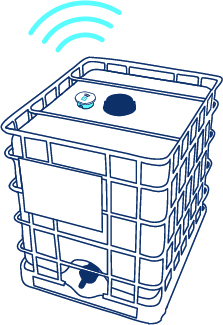 From evaluation to finished product
The very first tests and trials were done with the EVK and a Raspberry Pi. After getting promising results from the trials, Packwise switched to the breakout board from Sparkfun which gave the possibility to interface with their hardware very easily.
The next step for Packwise was to integrate the sensor into their own hardware design. During this process, Acconeer supported with radar expertise and reviews of the circuit design, as well as help and support on the software side. Packwise developers visited Acconeer's office in Lund, Sweden, for two days of very productive workshops. At a later stage in the project, engineers from Acconeer went to Packwise in Dresden to support test execution and optimization.
"So far it has been an excellent cooperation. We are working together very target-oriented and trustfully. Acconeer team members always have an open ear for our questions and problems. We have a weekly phone meeting to keep us up-to-date and discuss any upcoming topics.
Overall, our cooperation is very professional and agile. Reaction times are extremely fast and the communication is always focused and to the point. We are impressed with Acconeer's level of expertise. It is fun to work with Acconeer at eye level. Acconeer enables us to provide our customers a world class solution when it comes to filling level measurements!", says René Bernhardt, CTO, at Packwise.
About Packwise
Packwise is a startup company based in Dresden, Germany. Packwise was founded in 2017 with the aim to develop digital technologies to promote an efficient circular economy for industrial containers. Packwise's IoT (Industrial Internet of Things) solution "Packwise Smart Cap" is a plug & play device that tracks the location and filling level of Intermediate Bulk Containers (IBC). Insights into the customer's state of consumption present industrial companies with radically new opportunities in production planning and in designing business models. With Packwise the use of IBC becomes more sustainable. The introduction of Packwise Smart Cap enables companies to significantly reduce their container fleet. Packwise's product consists of a hardware device, Packwise Smart Cap, and the web application Packwise Flow, where customers manage data and automate processes.